Dell Laptop Screen Is Black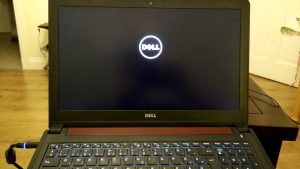 There can be different reasons why your Dell laptop screen goes black after startup. Possibilities are multiple when it comes to the black screen issue.
Overheating
The most common cause that can lead to this black screen issue is overheating of your laptop. In order to avoid overheating, your laptop needs proper ventilation. In case the ventilation holes are blocked by dust particles, it can lead to overheating. The problem can also be caused because of a poorly manufactured laptop.
In addition to that, it can also happen because of the overuse of the CPU for a long period of time. If a CPU-intensive program or game is running on your laptop for too long, you might see this issue appear.
Hardware Failure
The issue might also crop up because of hardware-related issues. You will be able to apprehend a possible failure by the periodic crashes on your system. If you are facing the problem of black screen after 5 to 15 minutes of booting up, this indicates a hardware failure.
Moreover, faulty drivers can also be the cause. In case you have updated the drivers recently for a new feature, you can get this problem on your Dell laptop.
Virus Or Malware
Another factor that triggers the 'Dell laptop screen goes black but still running' issue can be malware in your laptop. However, if this is the case, you might not experience a total crash. Usually, it targets a single program instead of the whole system.
Display Issues
You might see the Dell laptop black screen on startup if there are any issues with the display of your laptop. You can verify this by playing some audio on your laptop. If the black screen comes up even though the music continues to play, you can be certain of the source of the problem. There could be problems with the video card, the monitor, video drivers or the cables that connect the monitor to the computer.
Black  Screen Repair Service In Hyderabad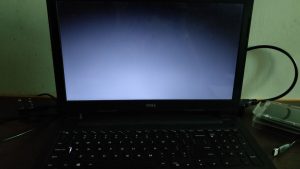 Laptop Service Center, based in Hyderabad, offers same day Black Screen Of Death (BSoD) or stop error message troubleshooting services. Please send us an email or call us to effectively fix your laptop Black screen errors. Our repair centre is open Monday to Saturday.
Related Services: